Field Math
Create a formula using variables. Variables can be values from standard or custom fields from any record type. Use up to 52 variables (a-z and A-Z). Store the result in any text field on any record type.
Use cases
Calculate the commission owed on a purchase and add it to a running total in the affiliate's contact record
Determine average lifetime value of a customer so you know how much you can spend acquiring new customers
Calculate average order size after each purchase
Create your own lead scoring system
How to use it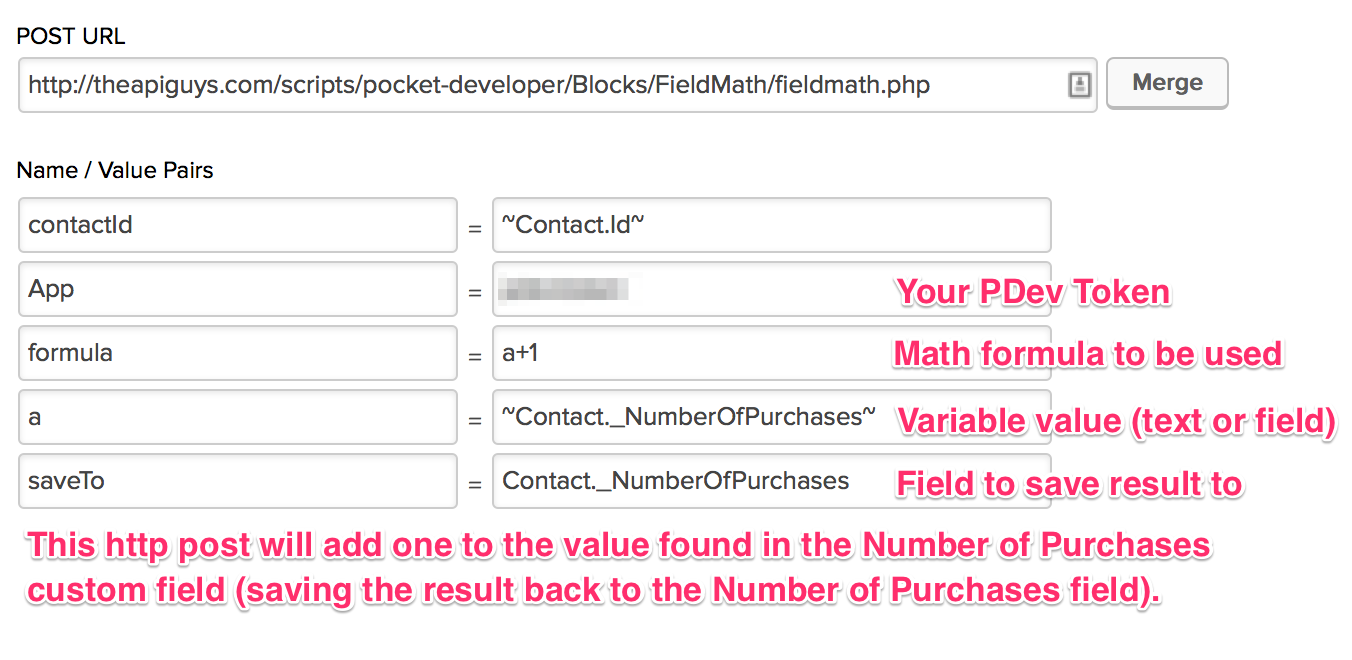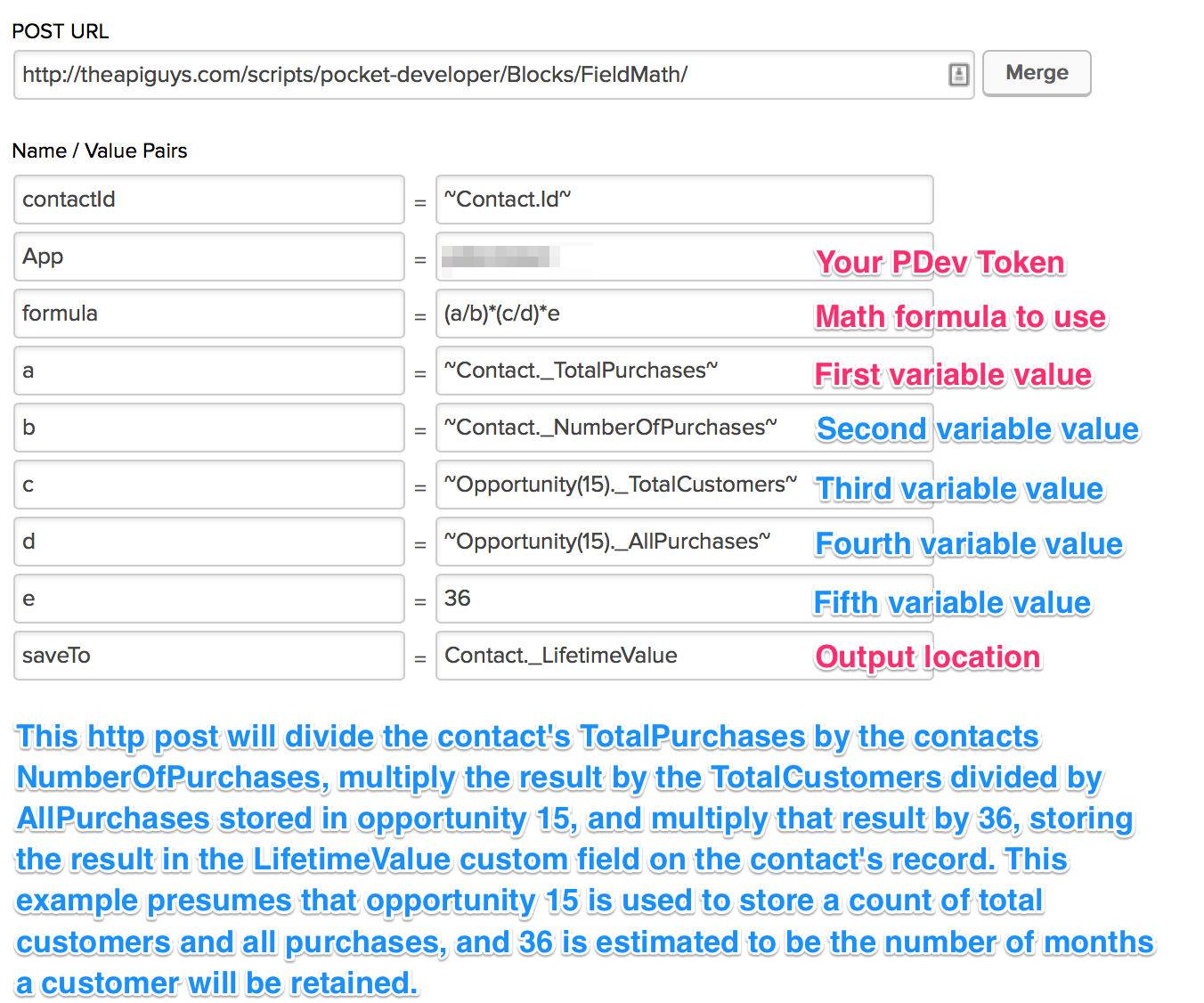 Post URL
http://theapiguys.com/scripts/pocket-developer/Blocks/FieldMath/
Required Parameters
None.
Optional Parameters
None.