Any Text Anywhere
Copy the contents of a field in any record type to a field in any other record type. Set the field to a specified text string, or set the value to blank. AnyText can be used to prepend or append text to a field, to combine fields, and to move data between fields.
Use cases
Troubleshoot complex processes by writing what was in a field to person notes before it is changed
Put form into an opportunity or company fields instead of contact fields
Use a promo code in a decision diamond by stashing it from the order
Move data imported to the wrong place without exporting and re-importing
Select all opportunities where a field is blank and update that field
Put something in a field only if it is currently blank
Set a field to blank
How to use it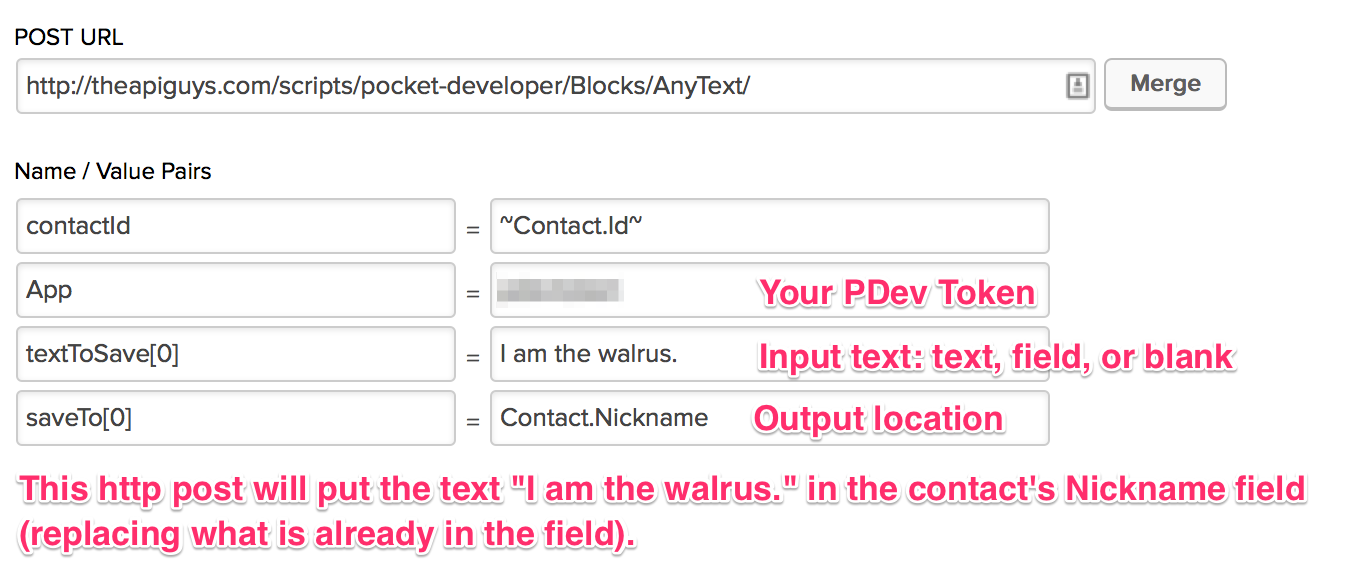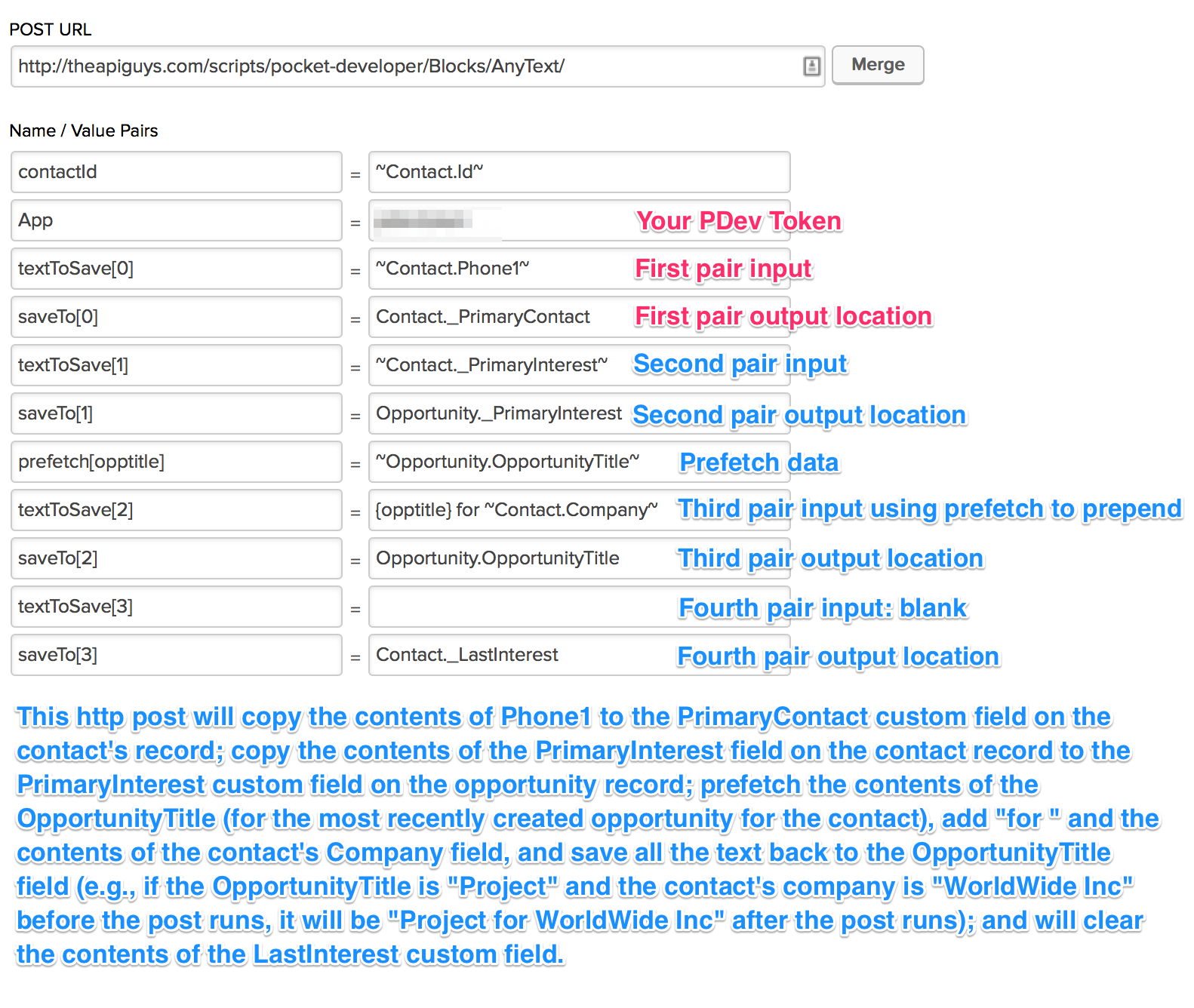 Post URL
http://theapiguys.com/scripts/pocket-developer/Blocks/AnyText/
Required Parameters
textToSave

Input one of the following:

The text you want to put in a field, (e.g "New Client")
to set the field to empty
The name of a merge field, e.g. ~Contact.Phone3~ or ~Opportunity._ProjectTitle~. Any Text Anywhere will copy the value it finds in that field to the field being updated.

saveTo

The name of the field you would like the text copied into, e.g. Contact._NextProject. Do not use tildes (~) around the field name.

Note:

If add multiple textToSave/saveTo pairs, you must add a number in brackets that matches for each pair, beginning with 0, e.g. "textToSave[0]" and "saveTo[0]" followed by "textToSave[1]" and "saveTo[1]".
To append text, use Prefetch to store the destination field's contents and add the prefetched data back to the same destination field along with the appended text.
Optional Parameters
None.
Notes
Use Advanced Merge Field Notation to dramatically extend the capacities of AnyTest.